About Sylvia Garibaldi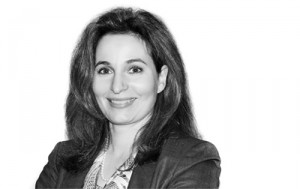 Sylvia Garibaldi, Principal and Founder of SG and Associates is an energetic and passionate Business Coach with 10 years of experience helping high earning service professionals achieve outstanding results in their business.
As an accomplished coach and business strategist for service-based professionals and experts, Sylvia has the ability to get right to the source of the challenge, lay out a rock-solid success strategy and keep her clients on track to reach their goals.  By motivating and inspiring clients, Sylvia's valuable insights also allows them to stand out and become well-known experts in their respective industries.
She is sought-out by the industry to provide insights to many trade and popular publications.  She holds both an Honours Bachelor of Arts and a Bachelor of Commerce (specialization in Marketing).
Her mission is simple but powerful:  to help as many professionals and firms transform their businesses and lives in ways they may not yet have imagined.