About Sylvia Garibaldi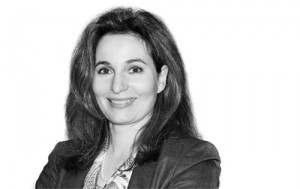 Sylvia Garibaldi, Principal and Founder of SG and Associates is an energetic and passionate business-building strategist and marketing coach with over 15 years experience, primarily in the financial services industry.
As an accomplished marketer and business-building expert, Sylvia helps service-based professionals (in financial services, legal and corporate) and entrepreneurs increase their business with unique, customized prospecting programs and training.  Her positive attitude and extensive marketing and sales background has helped her clients achieve and surpass their goals.
Sylvia is a big advocate of educating and coaching her clients on how to consistently grow one's business while creating deep and lasting relationships. When combining tested and proven business-building strategies with inner game techniques, Sylvia has helped her clients achieve outstanding results.
She is sought-out by the industry to provide insights to many trade and popular publications.  She holds both an Honours Bachelor of Arts and a Bachelor of Administrative Studies in Marketing.  Sylvia is very active in the financial services industry and has recently served as the President of Advocis Toronto (2013-2015).